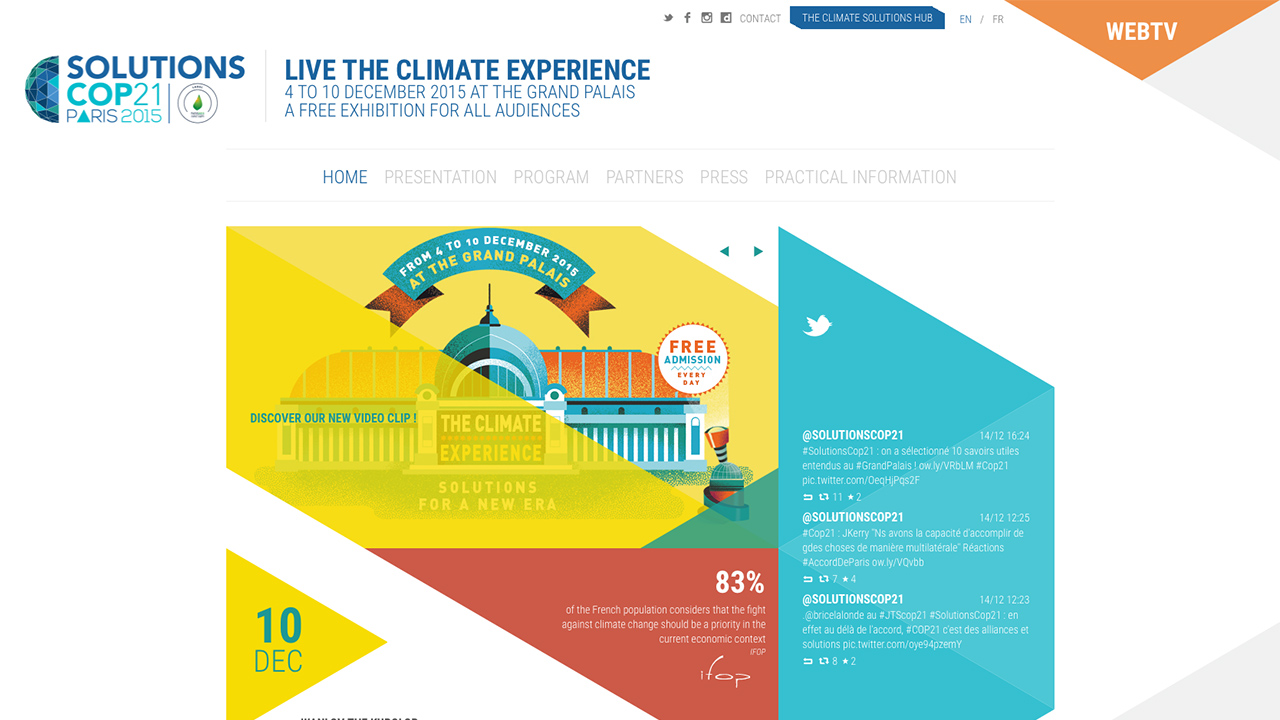 Solutions COP21
Hopscotch Global PR Group
Web
December 2015
Website of the general public event linked to the UN Climate Conference in Paris 2015. Based in the Grand Palais museum, the exhibition offers debates (broadcasted live on the website), informations and corners where all kinds of actors have the opportunity to showcase their own "solutions" for climate change.
The website features the graphic layout of the event he helped to finalize, and offers a lots of tools : program, live broadcast, tweets, events, partnerships, etc.
From a personal perspective, we are really pleased about the collaboration with the event's team, but pretty disappointed about the biggest exhibitors and their "solutions", more related to a commercial and advertising event rather than the real prospective lab we would have liked to see.