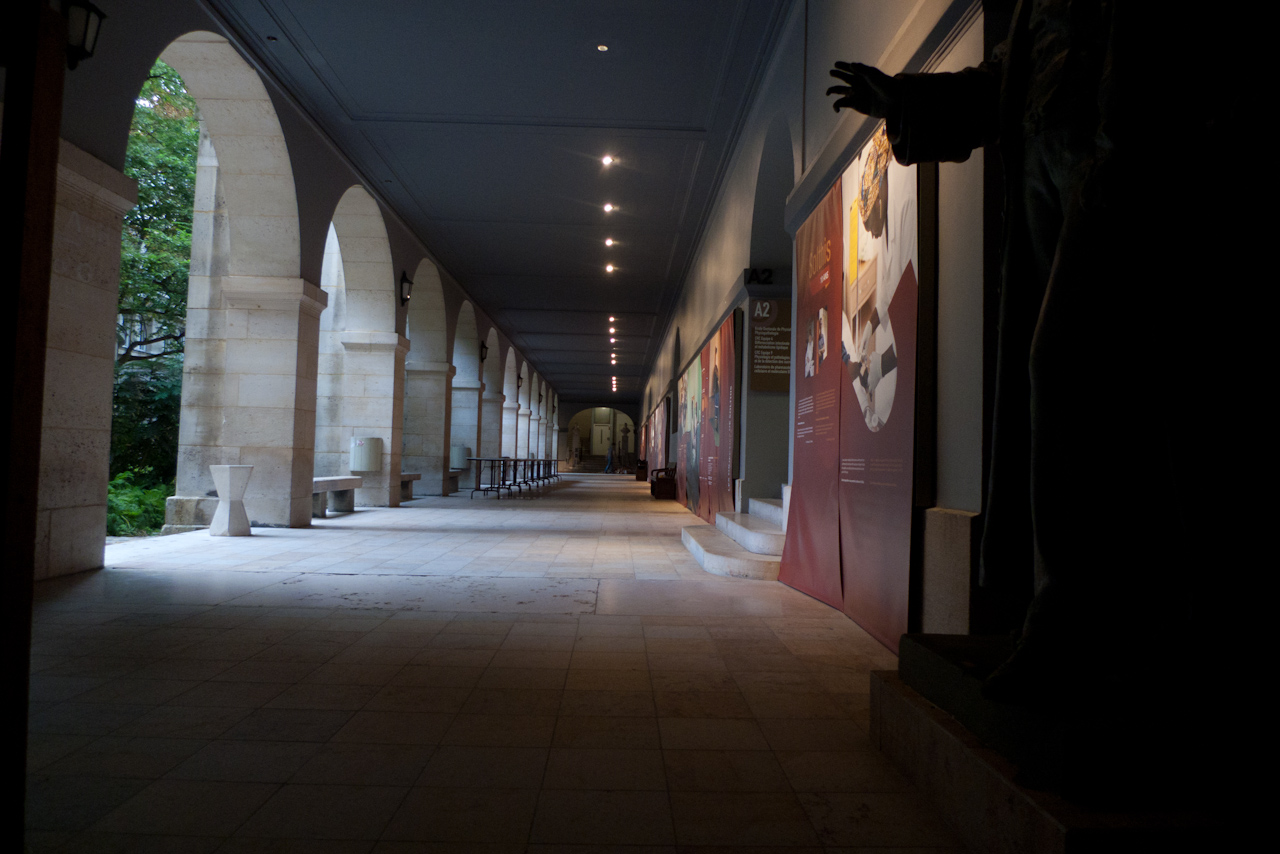 SOLTHIS : 10 ans d'engagement
La Face B / SOLTHIS
Scenography / Web
September 2013
A 80m long banner has been set up all around the Cloître des Cordeliers and sumed up 10 years of Solthis intervention for HIV prevention and medical reinforcement in Africa.
The scenography extended the red ribbon metaphor as a thread and graphical support for exhibition content (photos and data). It has been also thought to be brought and displayed in the countries where Solthis operates.
The 10 years Solthis exhibition also had an online version displaying the entries content (pictures, texts and data). The navigation has been thought to be intuitive and to respect the scenographic concept and exhibition order.
(picture of the exhibition in Donka (Guinea) : ©Solthis)