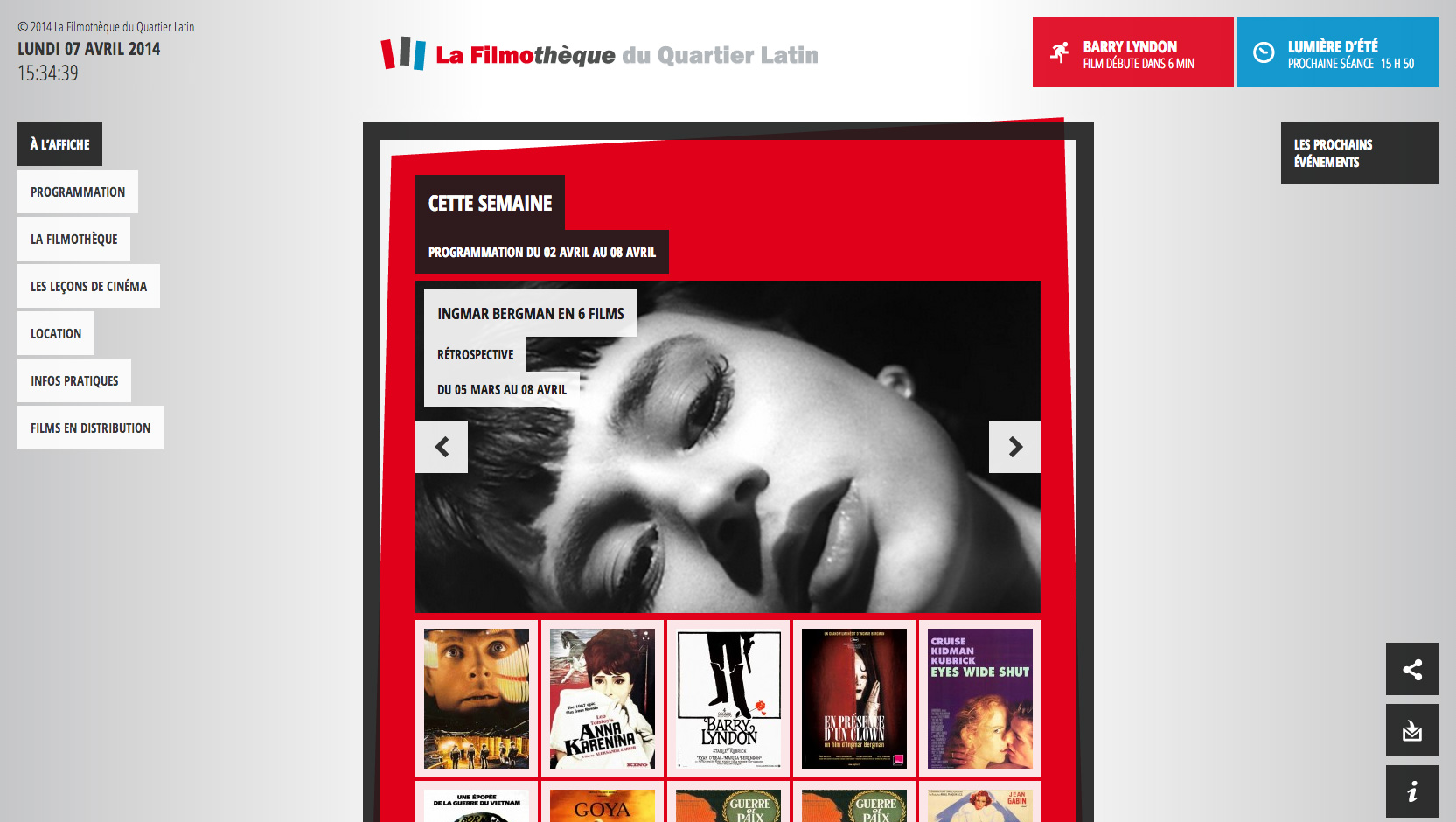 La Filmothèque du Quartier Latin
La Filmothèque du Quartier Latin
Web
April 2014
This is website V2's year for HB.
"La Filmothèque du Quartier Latin" is an independent cinema runned by Jean-Max and François Causse (well know in Parisian arthouse cinemas). The new website version gets rid of Flash, unnecessary graphical effects and is the opportunity to propose new features : coming movie screening, videos, map, optimized weekly planning, etc.
For the record, "La Filmothèque" is our first client, pretty moving huh ?