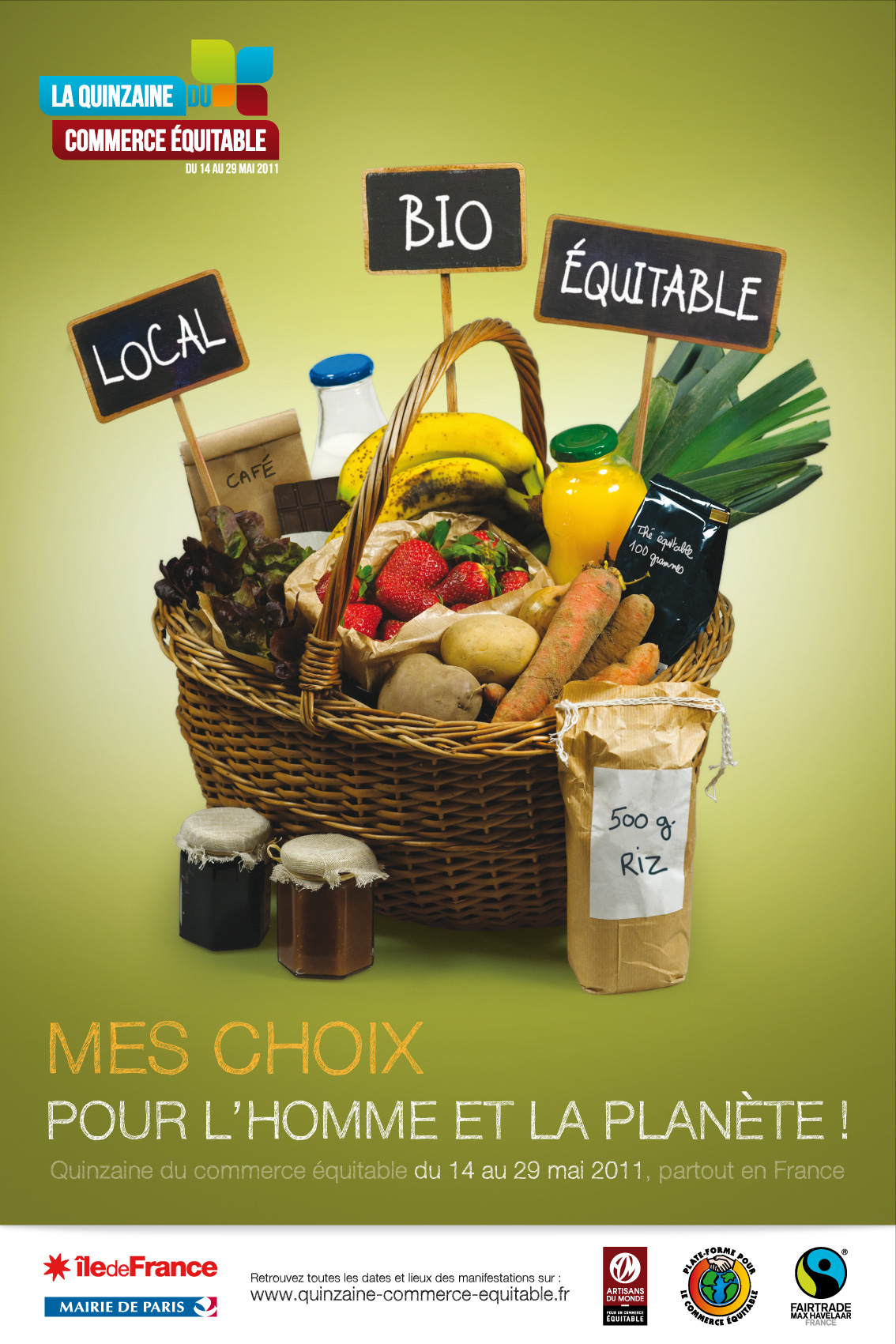 Identité de la Quinzaine du Commerce Équitable
Plate-Forme pour le Commerce Équitable
Graphics
November 2010
The Fair trade Fortnight is an annual event, involving all the actors of the sector, for a two weeks long mobilization all across France : events, informations, fair trade brunch, exchanges, etc.
The colors of the logotype figure the grouping of the three main actors of Fair trade in France : the Plate-forme pour le Commerce Équitable, Max Havelaar France and Artisans du monde.
We then apply this new brand identity on the poster of the current event.