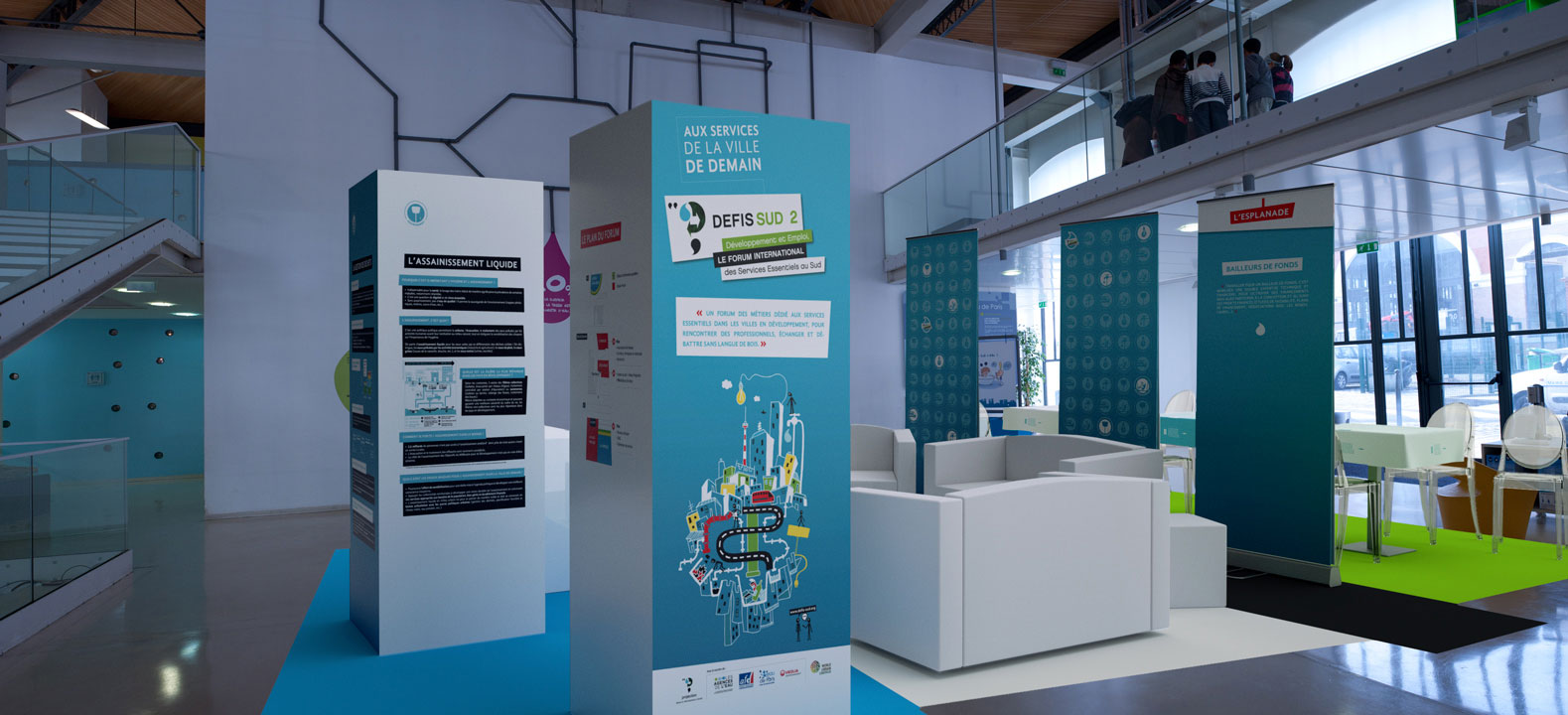 Défis Sud #2
Réseau Projection
Scenography
July 2013
Défis Sud aims students and young professional willing to be informed or to join companies or NGOs working in the field of essential services in South.
Proposing conferences/debates and a large career fair where a lot of exhibitors from associations, NGO, funders and research office show informations about their activities and careers opportunities.
The whole exhibition was build around kakemonos, used both for information, design and space organisation purposes, with a lot of informal relaxation spot providing a good place to sit and interact with others visitors.