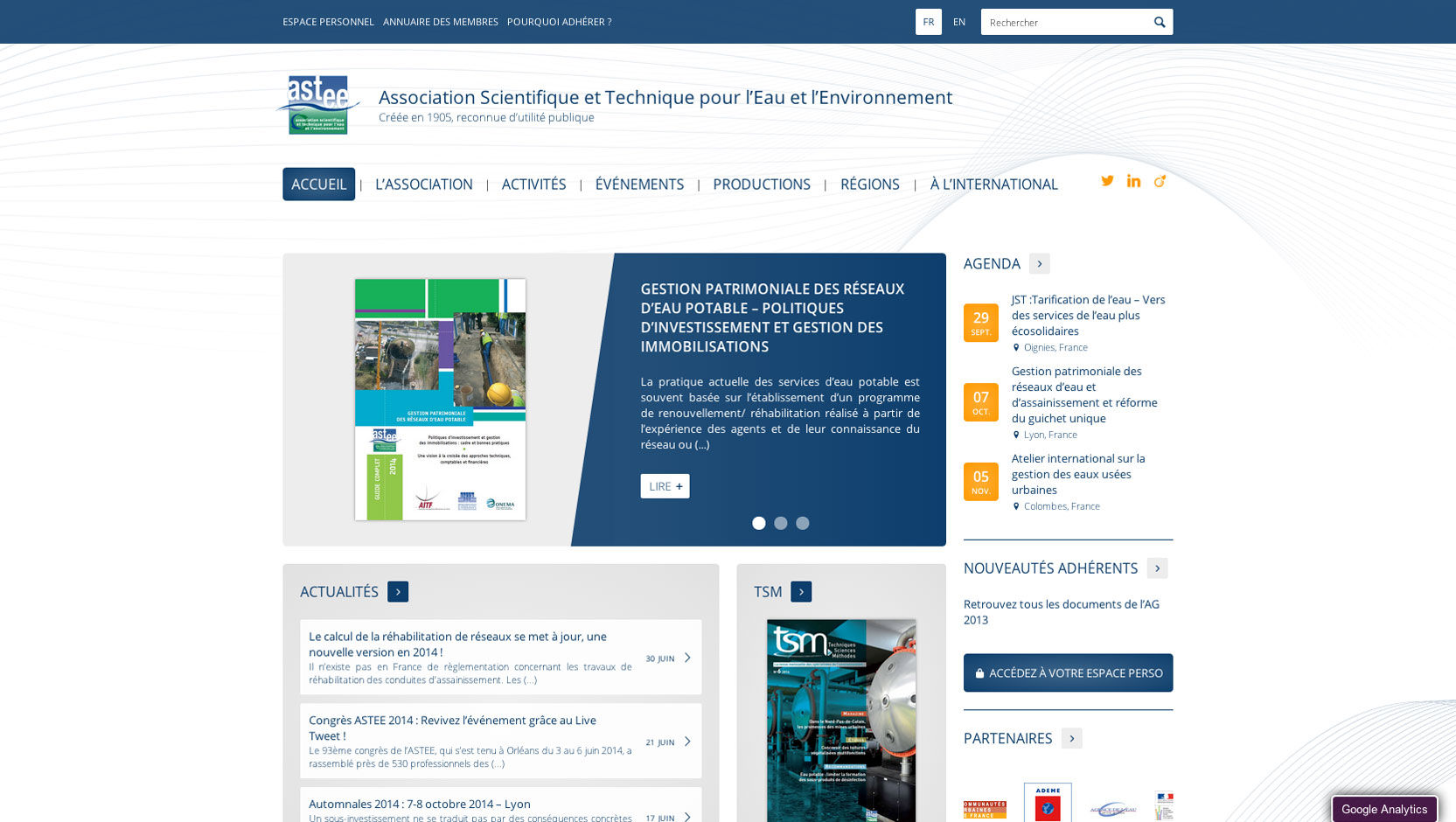 ASTEE
ASTEE
Web
July 2014
ASTEE (French Scientific and Technical Association for Water and Environment) is an association covering many stakeholders involved in the fields of water, waste management, sanitation, etc. Its purpose is to share knowledge, skills and good practices through publications, workshops and network development. For the record, its funding in 1905 might make it one of the oldest association in activity in France (the law has been voted in 1901).
The website is a true documentation platform, and one of our most complete project by now. It is also full responsive, soon connected to external documents management and deployed on top web servers. A pleasure.
We proposed a light and clean design, strict but not austere, to stick to the purpose, with animation details and a clear content presentation.