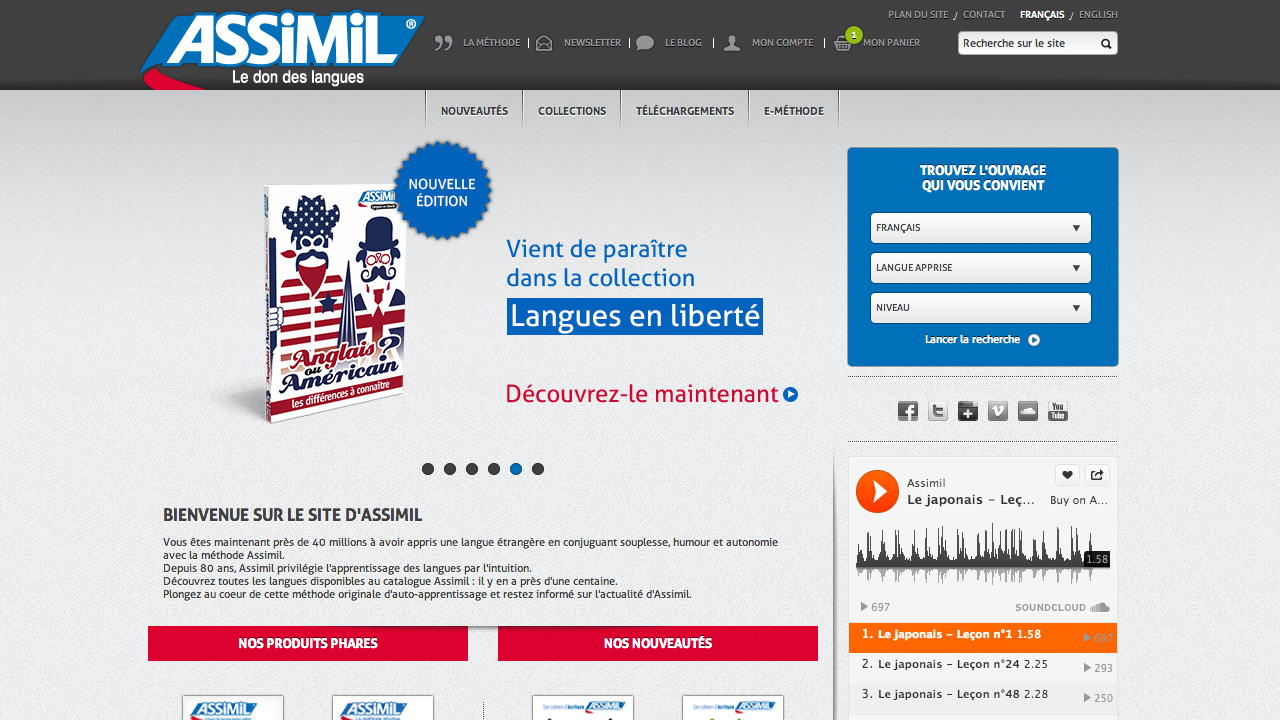 ASSIMIL
Assimil
Web
January 2013
The week known Assimil language method "sans peine (without effort), starting in 1929, is still prosperous and chose to redesign their brand identity in 2013.
After a new catalogue layout, we have worked on their new website, developing a new design, easier to use, with more functionality and a straightforward navigation.
As for the logotype, the design of website offers dark grey and blue colors on a light paper texture and a custom-made set of pictograms. With the Assimil team, we have tried to ensure a very a clear layout in order to display all the products descriptions as lightly as possible.