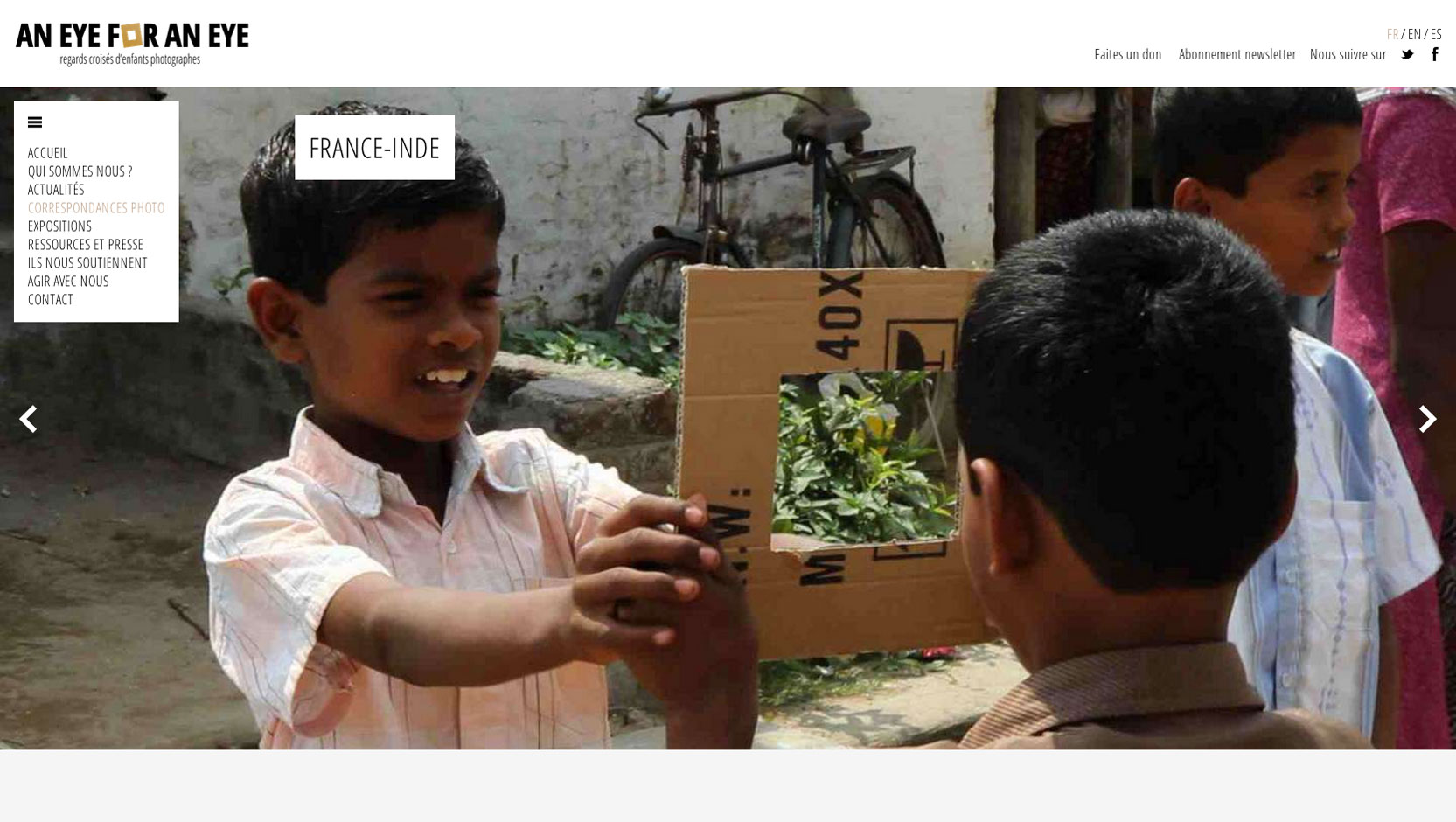 AN EYE FOR AN EYE
AEFAE
Web
July 2014
AN EYE FOR AN EYE is a pretty small association that deserves to be know.
It establishes long-term photographic exchanges between groups of children in France and abroad. After a shooting formation the children can start sharing their everyday lives and discovering the other ones. So this has a double interest : a visual education and an openness to the outside world : of course both useful to manage. The result is astonishing.
We modernize their identity (fonts, logotype) and put the stress on the cardboard frame, which is the base of the learning. We designed a website that highlights pictures. And finally the exchanges are regrouped and geolocalised on an interactive map.